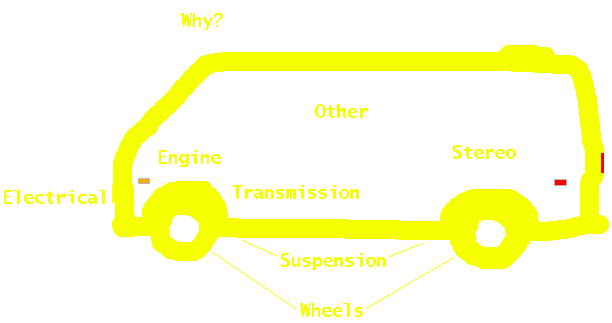 Why:
I have outlived my peers. I have survived off the carcasses of my deceased family. I am on the run.

I have travelled hundreds of thousands of miles to countless unknown places. I have spent precious time with many people. I have more power and influence than most dream of. I am loved by many, hated by more, and respected by all.

I see everything. I hear nothing but music. I taste the air. I feel every curve of her naked body.

I am 6' 8" with a body of steel. I sing the sweetest song with a voice trained by the best. My growl is a warning. My scream is easily provoked. I have less patience than a chihuahua, more speed than a greyhound, and more bite than a pitbull.

I enjoy a good drink. I can make an ale last more than seven hours. On a binge, I can consume 20 gallons of the strongest mix in under an hour.

I can leap from the line faster than an Olympic sprinter. I can run 130 mph without breaking a sweat. I can effortlessly climb the steepest hills. I can carry thousands of pounds.

I think. I plan. I calculate. I act.

I can push you around against your will. I control you. I can crush you. Don't get too close.

I am Dan, driving my van.
"You're Crazy":
My machine is an outward expression of myself that I have built with my own two hands to allow my mind to overcome the limits of my body.